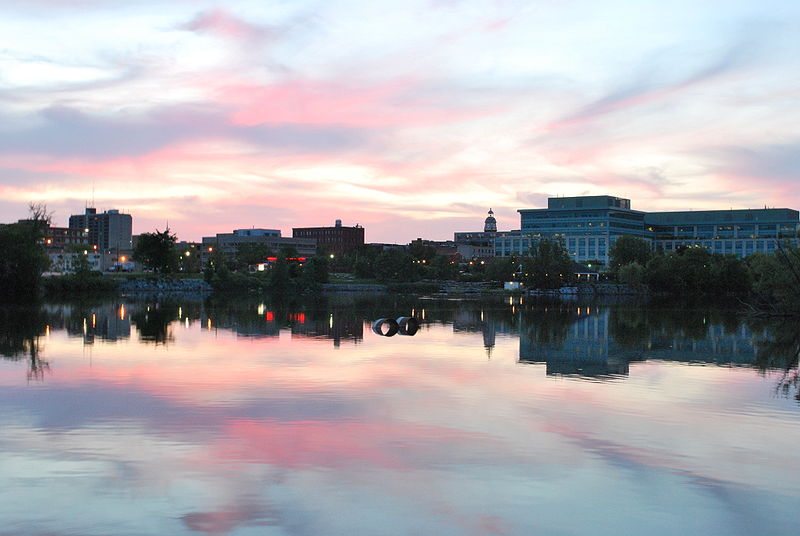 Don't let this wonderful time of the year pass you by! Living in one of the most active cities in Ontario, its time to enjoy the many social events and activities this amazing city has to offer.
Future residents of Riverbend Estates will have every spring event right at their doorsteps from the Peterborough Farmers' Market, St. Patrick's Day Parade, the Maple Syrup Festival, and The Peterborough Garden Show to the Hiawatha First Nation Annual Pow Wow.
With an abundance of recreation and entertainment that surrounds you, Riverbend Estates is truly a one-of-a-kind community.
Here are some of the season's most popular local events in Peterborough!
Open all year around
Location: 136 Lansdowne St, Peterborough
The Peterborough Farmers' Market brings some of the provinces freshest produce directly to you. Contributing to the sustainability of agriculture, this amazing Market enhances access to fresh, local Ontario produce and goods, fostering a lively relationship between farmers, entrepreneurs and the community.
Sunday, March 17 at 2pm
Location: George Street, Peterborough
Come out to the 17th annual St. Patrick's Day Parade in Downtown Peterborough.
An enormous success, the Parade is one of the most memorable events in the area.
Maple Syrup Events & Festivals
March, April and May 2019
Its maple syrup season, and there are several opportunities to enjoy this amazing time of year.
Come out and enjoy the lively demonstrations, music, games, and crafts at The Buckhorn Maplefest at McLean Berry Farm.  There is over 150 years of maple syrup production at Curle's Sugar Shack & Maple Museum. Other events and activities include the Maple Syrup Festival in the village of Warkworth, farm tours in the Kawartha Lakes, and tree tapping with the Elmhirst family at Emhirst's Resort & Spa.
April 26, 27 & 28, 2019
Location: 599 Brealey Drive, Peterborough
Hosting over 100 vendors and exhibitors from landscapers, gardeners, growers, teachers and designers, this year's Peterborough Garden Show will help inspire and incite your passion in gardening.
Hiawatha First Nation Annual Pow Wow
Saturday May 18 @ 11:00 am – 5:00 pm
Location: Lakeview Ceremonial Grounds (126 Paudash St)
Come celebrate Hiawatha culture at the Hiawatha First Nation Annual Pow Wow. Brows the many craft vendors and taste the delicious traditional cuisine. Take part in the traditional intertribal dancing, singing and drumming, and hear the stories from our First Nations communities.
Photo credit: Jkentrandall [CC BY-SA 3.0 (https://creativecommons.org/licenses/by-sa/3.0)]