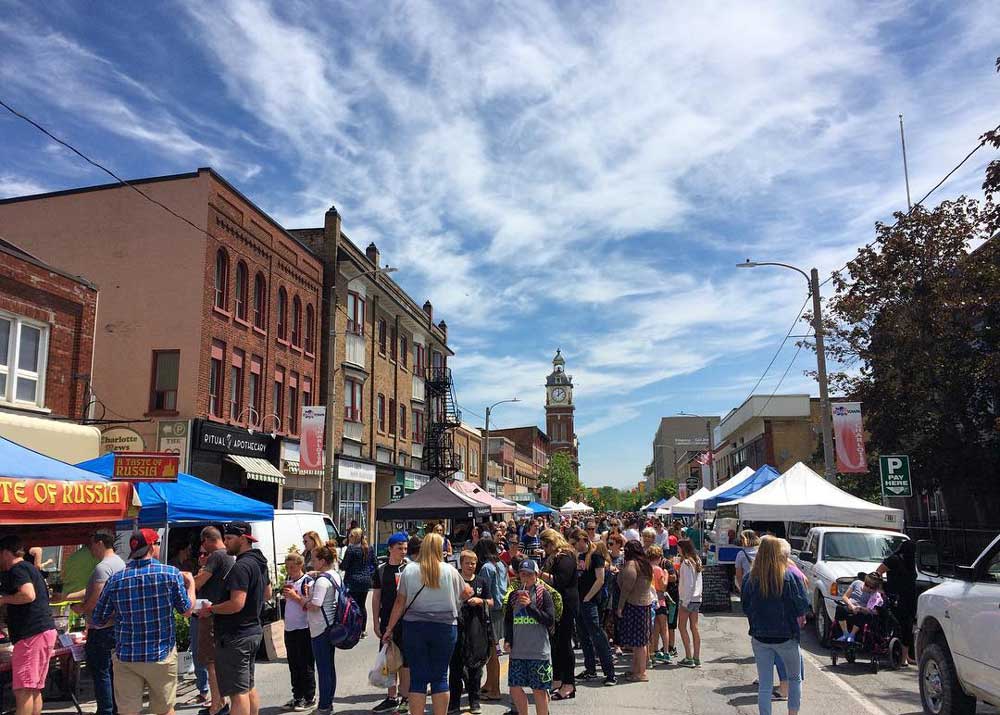 Set in the Kawarthas on the Otonabee River, Peterborough is a city with a multitude of recreational activities with an array of social events that last throughout the entire fall season.
Here are four of Peterborough's most popular events.
Peterborough Downtown Farmers' Market
Open every Wednesday from 8:30am to 2pm on Charlotte St. in beautiful downtown Peterborough, Peterborough Downtown Farmers' Market offers incredible local food directly from local vendors. A series of events take place every month to showcase local producers and products including seasonal events like this months Corn Fest, monthly guest chefs, and an Iron Chef challenge.
https://ptbodowntownmarket.com/
---
Cruise Nights at CraftWorks
Each Thursday, Cruise Nights at CraftWorks hosts one of the biggest events in Peterborough! Come by and enjoy the music and some good grub! Kawartha Dairy Ice Cream will also be available for everyone inside the Hardware & Garden store.
Dates: September 5th, September 12th
https://www.peterboroughcraftworks.ca/pages/about-us
---
The 9th Annual Purple Onion Festival
Celebrate the local food and culture in the Kawarthas at The Purple Onion Festival. The two main attractions of the event are the Taste of the Kawarthas food tent and the Electric City Electric Vehicle Meet, followed by local entertainment and the local farmers marketplace. Experience the very best of the Kawarthas!
Date: September 22
https://thekawarthas.ca/event/the-9th-annual-purple-onion-festival/
---
Peterborough Air Show 2019
It's the Peterborough Airport's 50th anniversary and this year's Air Show is going to be quite the experience. With aerial demonstrations including Snowbirds and SkyHawks, this will be one of the best shows in Peterborough history.
Date: September 21
https://www.mykawartha.com/events/9361323-853094-peterborough-air-show-2019/
For more events taking place this month in Peterborough, visit https://www.mykawartha.com/peterborough-on-events/