Living at Riverbend, residents are minutes from all the amenities Peterborough has to offer including incredible shopping and dining, parks, conservation areas and golf courses, world-class healthcare and excellent schools.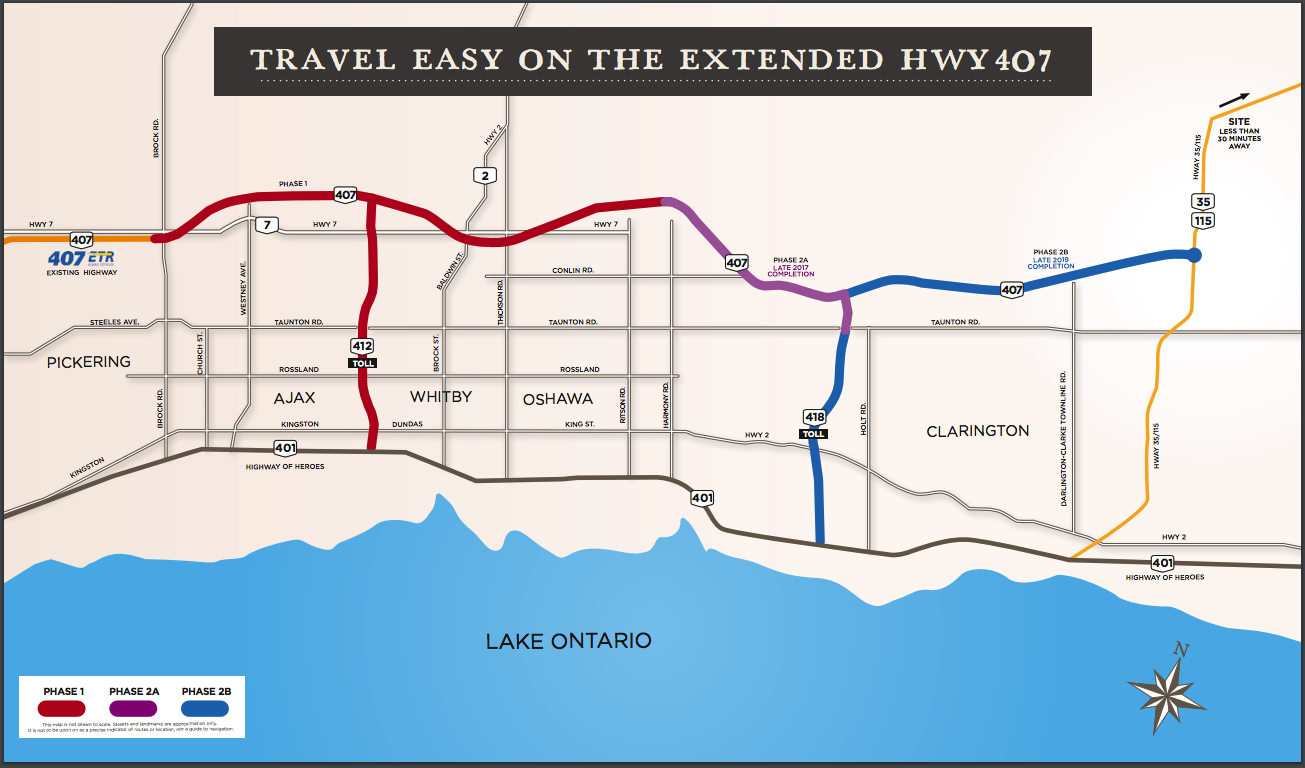 The perfect blend of town and country will be easier than ever to get to with the upcoming 407 extension. Scheduled for completion in 2019, the eastbound 407 will soon extend all the way to Highway 35-115 and includes Hwy. 418 which will provide another north and south connection between Hwy. 407 to Hwy. 401.
Your new Riverbend Estates home is only a 30-minute commute to the upcoming 407 extension, rendering your travel time considerably.
For those who prefer public transit, Riverbend is also in close proximity to all major public transportation routes via the Peterborough Transit. Future plans for a VIA Rail system will allow for a commuter train to make its way through the region, providing commuter service out of Peterborough.
Be sure to visit our community website for more incredible details on Riverbend Estates! Register online to get regular updates leading up to our Spring opening!